Last Updated on November 2, 2022 by Share My Kitchen
Truth be told, most of us have the common habit of stacking up our pots and pans. Regardless of the size of our kitchen, we oftentimes tend to pile our cookware one after another. A simple stack of two pans may not be much of an issue.
But, having three or more?
Now, that might just eventually look like a leaning tower of Pisa. Ready to topple over with even the slightest bump.
Guilty? We are too! Well, that was before we got our hands in these ingenious stackable cookware sets. They are pretty much like your regular pots and pans. BUT, specially designed to accommodate efficient vertical storage. Hence, making it look more neat, convenient, and a hell of a space-saver.
At ShareMyKitchen we only want the best for you. So, we have gathered 7 of the best stackable cookware sets on Amazon.
We gladly put them to the test so we can share only the most reliable product reviews.
7 Best Stackable Pots & Pans Reviews in 2023
T-FAL ALL-IN-ONE STACKABLE ALUMINUM NON-STICK 10-PIECE COOKWARE SET
This T-Fal model is very much true to its name – "All-in-One"!
Yes, the 10-piece cookware set includes all the essential pots and pans you would likely need for cooking on a daily basis. From stovetop to dining table and fridge, this set is all in to best serve you.
Aside from being toxin-free, we also love that the construction is well-designed. It comes with ergonomic silicone handles to improve grip and heat resistance. Not to mention, both the pans and pots have to pour spouts to make the transfer of liquids easier and less messy.
Pros
With non-stick titanium interior coating
PFOA, lead, and cadmium-free
Engineered with T-Fal Thermo-Spot technology
With heat-resistant riveted silicone handles
Oven-safe up to 400°F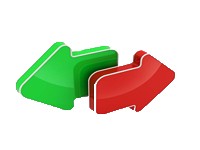 GRANITESTONE STACKMASTER NON-STICK 10-PIECE COOKWARE SET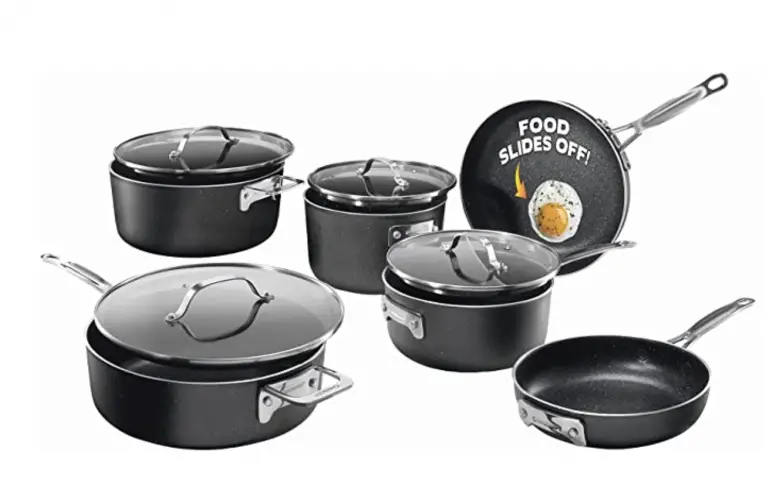 This granite stone aluminum cookware went further beyond by reinforcing the interior layer with diamond particles.
Thus, making the pots and pans extra resistant to scratches and corrosion. This makes us feel at ease to use any type of utensil including metals.
Note that this set comes with 3 lids only. Nevertheless, they are designed to fit all the pots and pans. Hence, very well maximize its purpose.
Pros
3-layer ultra non-stick coating
Interchangeable tempered glass lids
Dishwasher-safe
Oven-safe up to 550°F
Compatible to use with any type of cooktop including induction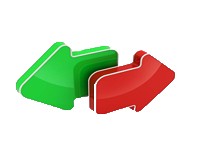 Cons
Heavier than typical granite stone cookware
CALPHALON PREMIER SPACE-SAVING STAINLESS STEEL 10-PIECE COOKWARE SET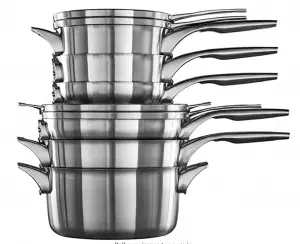 What we like most about this Calphalon Premier cookware set is its full-clad metal construction. It comes with a heavy-gauge aluminum core sandwiched between stainless steel metals. With such, you get a cooking surface that is evenly heated and non-reactive to acids.
We feel though that the $400 price point is quite steep for a 10-piece set. Nevertheless, Calphalon is a reputable cookware brand. Their products are well-loved for their superior quality. And, this particular model is definitely not an exemption.
Pros
3-ply stainless steel and aluminum construction
Long stainless steel stay-cool handles
Over-safe up to 450°F
Dishwasher-safe
Compatible to use with all types of stovetops including induction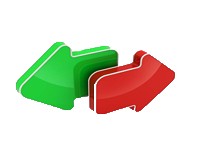 CUISINART N91 SMARTNEST STAINLESS STEEL 11-PIECE COOKWARE SET
The HA1 hard anodized cookware comes with three layers of PFOA-free non-stick coating. The base is reinforced with stainless steel metal. Hence, making the construction extra durable and highly resistant against warping even under extreme temperatures.
On that note, this makes the cookware compatible to use with any type of stovetop including gas, electricity, and induction. It can also withstand high temperatures up to 500°F.
Thus, suitable to use on the oven and broiler.
Pros
High-performing stainless steel construction
Riveted stainless steel handles
With measurement markings
Oven-safe up to 500°F
Induction-capable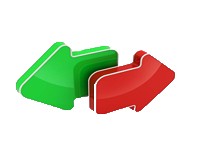 Cons
Does not have non-stick properties
GREEN PAN LEVELS STACKABLE HARD-ANODIZED CERAMIC 11-PIECE COOKWARE SET
If you are on the hunt for stackable cookware with ultimate non-stick properties, then the Green Pan Levels series is perfect for you. It features award-winning Thermolon Diamond Advanced ceramic interior coating. Hence, making food release easy peasy yet non-toxic at the same time.
We also love that GreenPan also considered the exterior value of the cookware.
Unlike other stackable, this set comes with a hard-anodized outer body.  Thus, enhancing durability and scratch resistance.
Pros
Thermolon Diamond Advanced ceramic non-stick coating
PFAS, PFOA, lead, and cadmium-free
Duoforged hard-anodized body
Silicone-wrapped stainless steel handles
Oven-safe up to 400°F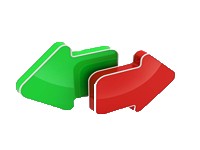 Cons
Not suitable to use with induction stovetops
NUTRICHEF STACKABLE NON-STICK 17-PIECE COOKWARE SET
For serious stackability, this is it! Apart from the cookware themselves, the set also comes with stackable utensils too.
It is a complete package that we think would perfectly work on small-sized kitchens like in an RV for instance.
Unlike other stackable cookware, this model comes in four basic colors including black, gray, brown, and blue. We love that you have color options to best match your space's theme. This makes the area look neater and more coordinated.
Pros
5-layer non-stick stainless steel construction
PTFE, PFOA, PFOS, lead, cadmium, and nickel-free
Oven-safe up to 350°F
Compatible to use with all types of cooktops including induction
Available in four colors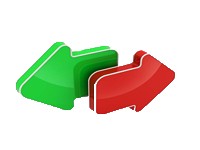 Cons
Size is more compact than usual
ABIZOE NESTABLE NON-STICK 12-PIECE COOKWARE SET WITH REMOVABLE HANDLE
If you want ultra-compact cookware, then the Abizoe Nestable set is a great choice. The detachable handle is basically the main selling point of this model.
Having it removable allows you to maximize your storage. Thus, a perfect choice for very tight spaces like RVs or when you need to bring cookware for camping or travels.
The package only comes with one handle which you can interchangeably use for all the pots and pans included. Now, that would be an issue if you intend to cook two or more dishes simultaneously. Better yet, we recommend you buy an extra handle instead.
Pros
Hard-anodized aluminum construction
Dual-layer non-toxic non-stick interior coating
With detachable handle
Compatible to use with all types of stovetops including induction
Oven and dishwasher-safe
Cons
Set includes one handle only
How to choose the best Stackable pots and pans Cookware set ? A Buying Guide
What makes hard anodized cookware better, if not the best, among the rest? Well, here are some of its strongest qualities that definitely outshine other types of cookware.
True Space-Saver (Stackability)
To be honest, any type of pots and pans can be stacked. But, only those specifically designed cookware can deliver a stack that is safe, stable, and space-saving in the truest sense.
For us, the best stackable cookware is those that can be "nested" one layer after another. They usually come in different sizes and so the smaller one can go in seamlessly over the larger-sized pans and pots. In that manner, you are able to maximize both the horizontal and vertical space.
Stackability doesn't automatically mean that you can pile all the 12 pieces of cookware in a single stack. Every manufacturer has its own recommendations. Some allow one stack while others suggest two or perhaps more. So, make sure to check on this for you to determine if the cookware set would really fit your space appropriately.
For instance, the GreenPan Levels Stackable cookware set is designed to go in a single stack. That includes all 11 pieces of pots, pans, and lids. Meanwhile, the Cuisinart SmartNest cookware set is meant to be stacked separately according to type. So, all the pans come together while all the pots come in another stack. Even, the lids have their own rack organizer. So, the Cuisinart set per se basically creates about 3 stacks.
Size
When buying stackable cookware sets, expect that the pans and pots will generally differ in size. The primary reason for this is to give the users variety. At the same time, it allows the design to fulfill the "stackable" function. The offering of sizes within the set basically depends from model to model.
Most stackable cookware sets come in full-sized pans and pots. Take the T-Fal All-in-One Stackable cookware for instance. The largest in the set includes a 12-inch fry pan and a 5-qt Dutch oven pot.
Nevertheless, there are also some sets that come in a tad bit smaller diameter than regular cookware. Such products are oftentimes marketed for their portability and compactness. These cookware sets are favorably suitable for use in tiny kitchens, RVs, camping, and the like.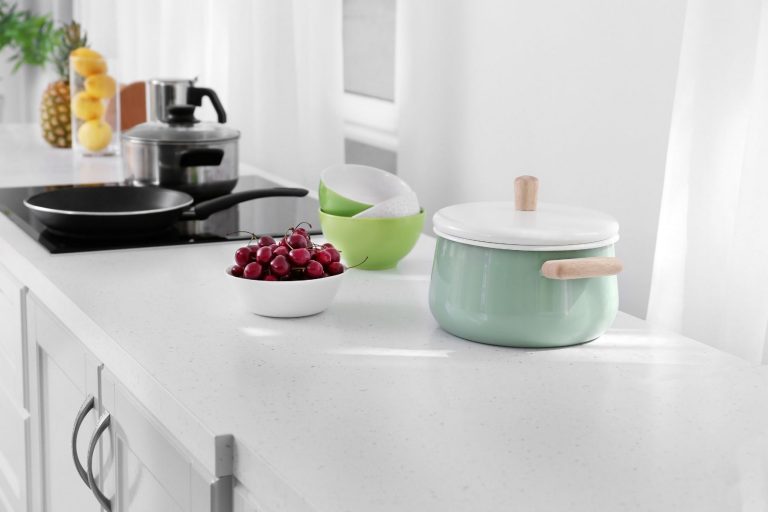 The NutriChef Stackable and the Abizoe Nestable cookware sets are great examples of such. Aside from being stackable, they tend to be smaller in size too. Thus, making them an awesome choice for anyone with a tightly-spaced cooking area.
Type of Stovetop
Not all stackable cookware sets are created equal. Make sure to check their compatibility with different types of stovetops. Most of the time, cookware sets are suitable to use with typical gas, electric, and ceramic cooktops.
However, not all cookware is induction-ready. For the pans and pots to work with an induction cooker, they must be specifically built-in with magnetic metal plates. The Calphalon Premier and the Cuisinart SmartNest cookware sets work great for induction type of cooktop. Both are made with stainless steel construction which is naturally magnetic.
Another factor to consider is the cookware's compatibility with oven use. Different metals have different tolerance to temperatures.  Hence, make sure to look into the product's recommended temperature capacity range. The higher, the better!
Non-Stick Properties
When it comes to stackable cookware, a non-stick coating is an advantage both to the interior and the exterior. Of course, the purpose of having a non-stick coating interior is mainly for efficient food release.
Nonetheless, the exterior coating is equally essential too. This prevents scratching the cookware as you pile them up on top of each other over and over again. Thus, preserving the aesthetic value of your pans and pots much longer.
The GreenPan Levels Stackable cookware can deliver both properties. It comes with a diamond-reinforced ceramic non-stick interior coating to provide even heat transfer and excellent food release. Meanwhile, its hard-anodized outer body makes the cookware extra durable and highly scratch-resistant.
Lids and Handles
Most of the time, stackable cookware sets do not come with equal numbers of lids for pans and pots. That might be part of the design itself to make it possible to form a stable stack.
Nonetheless, you don't have to worry because the lids usually come in a universal size. So, you can still use them interchangeably.
In terms of lid material, make sure to go for tempered glass covers. They are particularly treated to increase their heat and break resistance. A clear glass cover with a vent hole is also a great feature to have. This allows you to see through the inside while releasing the excess heat. Such characteristics of the lid are offered in the GraniteStone Stack Master cookware set.
When it comes to the handles, it is rather wise to go for stackable cookware that features silicone. This material has high resistance against extreme temperature up to a certain degree. Moreover, they also tend to offer a non-slip and more comfortable grip.
The T-Fal All-in-One and the NutriChef Stackable cookware sets both come with silicone handles. They stay cool and are not slippery thus providing better hold. At the same time, they are oven-safe too up to 400°F.
The Best Stackable Pots And Pans Cookware Set
Out of the 7 products we reviewed, we conclude that the T-Fal All-In-One Stackable cookware set stood out to be the best.
It truly lived by its claim as all-in-one cookware. It contains the basic types of pots and pans with plenty of functionalities. That includes non-toxic non-stick coating, riveted silicone handles, glass lids, and the T-Fal-exclusive ThermoSpot technology.
This stackable cookware offers a great space-saving storage option without compromising a full-sized cooking experience. With so much versatility at your hands, a price point of about $100 for a 10-piece set is worthy to give you the most value for your money.
Frequently Asked Questions
Can I stack my stainless steel cookware?
Answer: Yes! The stainless steel material is much more forgiving. It does not easily scratch so you can definitely stack them without having to worry about damaging the coating.
Should you store pots and pans upside down?
Answer: There's no right or wrong answer to this, it all boils down to your own preference. But, if you want to maintain a more stable stack, you can keep the "lids" in an upside-down position (handle facing towards the inside of the pan or pot).
That way, it gives you a flatter surface for the next item to stack up.
Can I store cookware under the sink?
Answer: Under the sink is not the most ideal place for storing pots and pans. This area has great tendencies to encounter occasional leaks. The dampness can lead to corrosion and worse, it might even encourage the growth of microbes. And that, you don't ever want to come near any of your cookware.
Can I put stackable cookware in the dishwasher?
Answer: Every manufacturer has its own recommendations. Some models are tagged as dishwasher-safe and some are strictly for handwashing only. But, to best preserve the integrity of the coating, it is most ideal to gently hand wash your cookware.