Last Updated on November 1, 2022 by Share My Kitchen
The gas stove is one of the most conventional and versatile cooktops. It is very practical for both domestic and commercial cooking purposes.
It heats up faster and is often cheaper to run compared to electric and other stovetops.
With the right kind of cookware, you can basically cook any dish with it. So, in this article, let us discuss the best pans and pots for your gas stove. Which materials can give you outstanding performance? What factors should you consider when buying one?
Plus, we also included a good list of our top 10 picks for the best cookware for this type of cooktop.
What Type Of Pots And Pans Can Be Used On Gas Stove?
Stainless Steel
Stainless steel is one of the most popular cookware choices for gas stove use. It is composed of varying proportions of chromium and nickel or other metals. Stainless steels marked as 18/8 or 18/10 are the most common food-grade standard used for cooking.
Features of stainless steel pots
They are very durable and highly resistant to corrosion. They can withstand rough handling thus perfect for day-to-day cooking.
Moreover, this type of metal is non-reactive to acids too. Thus, it won't alter the taste of your food even when using acidic ingredients. Stainless steel is also pretty much recyclable.
Old ones are often melted and re-molded into something new. So, its eco-friendliness is definitely a plus point.
Issues with stainless steel pots
The only issue with this material is its poor heat conductivity. As cookware, this is a major turnoff. To address the dilemma, most stainless steel nowadays is incorporated with other metals. This process is referred to as cladding.
In cladding, metals with high heat conduction, like aluminum and copper, are layered into the stainless steel cookware to enhance thermal conductivity.
By doing so, its ability to absorb and distribute heat is improved and addressed.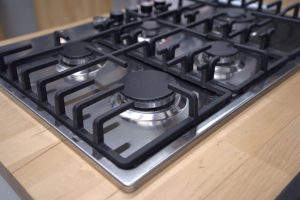 Aluminum
Aluminum is well known for its great thermal conductivity and even heat distribution. However, aluminum on its purest form has its own pitfalls.
Is Aluminum reactive when cooking?
Aluminum itself is very lightweight, it easily gets deformed, and it is reactive to acids.
To solve the problem, aluminum goes through an electrochemical process called anodization. This method builds up a thick film of aluminum oxide to the metal's surface. Hence, making it harder, more resistant to scratches, and non-reactive to acidic elements. Furthermore, this also makes the surface naturally non-stick.
What happens during anodization?
In fact, the anodization technically transformed the aluminum metal to become two to three times more durable than stainless steel. And yet, its thermal conductivity and light weight remain superior.
Nevertheless, be aware that the hard-anodized aluminum cookware requires more thorough cleaning. The treated surface is more delicate. And so, it needs to be hand-washed with mild soap or water. You may use a soft sponge to help loosen dirt without being too abrasive.
Copper
The properties of copper material are very much similar to aluminum metal. It has great thermal conductivity and produces even heat distribution.
It is also lightweight thus they are much easier to handle and manipulate.
Is is healthy to use copper?
One thing that stands out about copper is its natural anti-microbial properties. The metal releases electrically charged copper ions. This effectively destroys the cell membrane of harmful microorganisms including bacteria and viruses. Thus, weakening and preventing them from colonizing.
Not to mention, as well, the metal's unique reddish-brown color is simply elegant. This makes copper pans and pots very aesthetic and looks sophisticated. It is unlike any other metal that typically has a gray tone.
Problems with copper pots
However, copper has its own set of drawbacks. Same with aluminum, copper is also reactive to acidic compounds. Direct contact with this material tends to alter the taste and color of the food. Hence, the cooking surface needs to be clad with stainless steel metal to block acidic reactions.
The copper material itself is also much harder to source out compared to aluminum. Hence, it is quite understandable why copper-made cookware comes with more premium price tags. Then again, its superior quality can well justify the worth of your investment.
Healthiest Cookware For Gas Stove
By healthiest, we mean the least possibility of leaching out chemicals or heavy metals into your food. Out of the three materials mentioned above, stainless steel metal is the safest cookware option for gas stoves. The steel itself is basically non-toxic.
Nevertheless, it is the chromium and nickel component that has the tendency to seep through the food. Although, this usually occurs at very low levels. In most cases, this does not impose a significant health risk. Not unless you have high sensitivity to such metals.
Leaching chromium and nickel while cooking
Leaching of chromium and nickel often happens when the surface of the stainless steel cookware is damaged. Cooking acidic foods also increases the potential for leaching. Thus, it is best to choose high-quality stainless steel cookware.
In as much as possible, go for one with a higher percentage of chromium and least to none of the nickel. Although, the nickel-free stainless steel cookware tends to be more expensive. It is also very important to take proper care of your pans and pots. It is better to replace them as soon as you notice signs of damage.
10 Best Pots And Pans For Gas Stove Product Review
COOK N HOME STAINLESS STEEL 12-PIECE COOKWARE SET
The Cook N Home cookware is made with premium-grade stainless steel metal. It is built-in with an aluminum disc at the bottom to enhance thermal conductivity and even heat distribution. The pans and pots have a sleek appearance with their polished mirror finish on both the interior and exterior.
This stainless steel cookware is very versatile as it can be used on all types of stovetops including gas and induction. The set includes basic pans and pots. Thus, allowing you to cook various dishes from frying to casseroles.
Pros
Made with 18/10 stainless steel with aluminum disc
With tempered glass lids
Easy to clean surface and dishwasher-safe
Versatile cooktop options and oven-safe up to 500°F
Affordable price point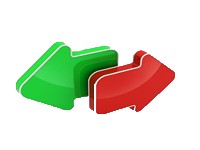 Cons
The rivets in the handles have the tendency to loosen over time of use
KITCHENAID 5-PLY CLAD STAINLESS STEEL 10-PIECE COOKWARE SET
This clad stainless steel cookware is made with 3 layers of thick aluminum to enhance thermal conductivity. It is sandwiched in between sheets of 18/10 stainless steel metal with a polished finish. This 5-ply construction makes the cookware extra durable with stable and precise heat distribution.
The set includes frying and sauté pans, saucepans, and stockpots in different capacities. They are compatible to use with gas and electric stovetops, as well as broilers and ovens too. Hence, allowing you to cook basically any dish your heart desires.
Pros
5 layers of stainless steel and aluminum construction
Double riveted black stainless steel handles
With interior measurement markings on saucepans and stockpots
Broiler and oven-safe up to 500°F
Sealed reams to protect against corrosion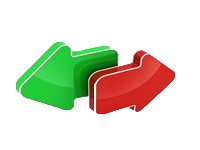 HOMICHEF NICKEL-FREE STAINLESS STEEL 14-PIECE COOKWARE SET
The HomiChef cookware comes in a 4mm-thick 3-ply construction. The middle layer is made with pure aluminum metal to improve and even out heat conductivity.
The top and bottom layers are made from 21/0 stainless steel material. This layer means it consists of 21% chromium and absolutely zero nickel content.
The 14-piece set contains all the basic cookware you would likely need for daily cooking.
Hence, this makes it a practical choice for users who wishes to buy affordable cookware for a toxin-free and healthy cooking experience.
Pros
Made with 21/0 stainless steel and aluminum metal
Tempered glass lids
With flared rims for drip-free pouring
Compatible with all types of stovetops including induction and oven
Offers 6 years product warranty and free lifetime customer service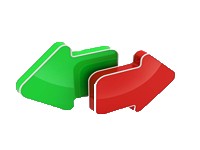 ALL-CLAD D3 TRI-PLY STAINLESS STEEL 10-PIECE COOKWARE SET
If you wish to invest in professional-grade cookware, then the All-Clad D3 set is absolutely perfect for you. It has a 3-ply construction composed of two layers of high-quality 18/10 stainless steel. And, a thick aluminum core for superior heat transfer throughout the surface. No hot or cold spots, only even and stable heating.
The D3 series is actually available in sets of 5, 7, 10, and 14. But, the 10-piece set is a good choice for essentials with a little bit of extra. It includes a stockpot, fry pans, sauté pans, and saucepans of varying sizes to accommodate cooking for small to medium-sized food batches.
Pros
Made with professional-grade 18/10 stainless steel and aluminum
Riveted stainless steel handles
Matching stainless steel lids
Compatible with gas, electric, ceramic, and induction cooktops
Broiler and over-safe up to 600°F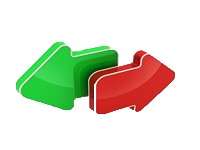 Cons
Very expensive investment
T-FAL ULTIMATE HARD-ANODIZED NON-STICK 17-PIECE COOKWARE SET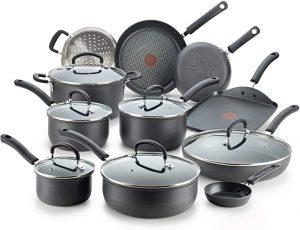 The T-Fal Ultimate cookware is made with hard-anodized aluminum metal. It is reinforced with titanium non-stick coating that is free from PFOA, lead, and cadmium. This model is also engineered with a T-Fal-exclusive Thermal Spot indicator.
The red ring in the middle will tell you exactly if the pans are pre-heated and ready for cooking.
The cookware set stands by true to its name – Ultimate. This 17-piece set consists of pans and pots that can cover almost any type of recipe. From simple frying to searing, steaming, and even grilling and baking. This set got it all in the bag.
Pros
Made with hard-anodized aluminum
With titanium non-stick coating
Features Thermo Spot technology
With riveted silicone handles and vented tempered glass lids
Compatible with most types of cooktops including oven up to 400°F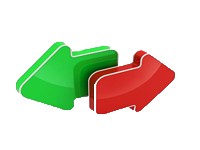 CALPHALON SIMPLY HARD-ANODIZED NON-STiCK 10-PIECE COOKWARE SET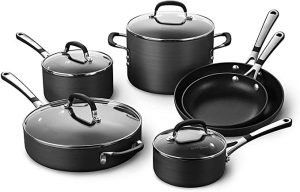 The Calphalon Simply series features cookware that is made with durable hard-anodized aluminum metal. It is then lined with not one, but two, PFOA-free non-stick interior coating.
This surface enables fuss-free food release and easy clean-ups every single time.
With its superior non-stick lining, you can cook any dish you wish without adding too much oil or butter. Thus, this cookware set is perfect for preparing healthier meals for you and your family.
Pros
Made with heavy-gauged hard-anodized aluminum
Non-toxic non-stick interior coating
With stay-cool silicone handles and tempered glass lids
Oven-safe up to 400°F
Covered by 10 years warranty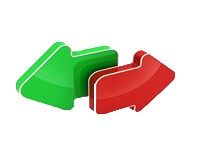 RACHEL RAY CUCINA HARD-ANODIZED NON-STICK 12-PIECE COOKWARE SET
The Cucina cookware collection from celebrity chef Rachel Ray is made with ultra-durable hard-anodized aluminum.
The interior surface is layered with PFOA-free non-stick interior coating. Thus, allowing you to cook healthier dishes minus the risk of harmful toxins.
This cookware set features vibrantly colored silicone covers. They enable the handles to stay cool while adding a touch of personality to your pans and pots.
Pros
Made with hard-anodized aluminum with PFOA-free non-stick coating
With dual-riveted silicone-covered handles
Shatter-resistant glass lids with stainless steel rims
Dishwasher and oven-safe up to 400°F
Silicone handles are available in 5 different colorways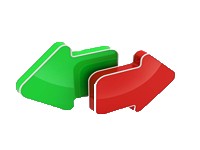 Cons
Not suitable to use with induction stovetops
HEXCLAD HYBRID STAINLESS STEEL 7-PIECE COOKWARE SET
The HexClad cookware best offers its unique hybrid technology. It is a tri-ply construction with a solid stainless steel metal as its base. The middle layer is made from aluminum to serve as an efficient heating element. The inner layer is where the hybrid stainless steel and non-stick ceramic are infused.
The laser etching process allows the surface to take on a hexagonal design. This creates a series of peaks that provides superior non-stick capabilities.
These pans and pots are perfect for gas stoves are great for healthy dishes. The surface basically requires less oil to cook and is non-toxic too.
Pros
Made with 3-ply stainless steel construction
Features patented laser-etched hexagon design
Scratch-resistant and PFOA-free
Compatible with all types of cooktops and oven-safe up to 500°F
With stay-cool handles reinforced with inner rivets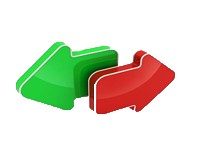 LAGOSTINA MARTELLATA HAMMERED COPPER 10-PIECE COOKWARE SET
The Lagostina Martellata features three layers of premium-grade metals. The outermost layer is made with copper metal in a beautiful hammered design.
Next to this is a sheet of aluminum to serve as its core layer. Both metals provide efficient thermal conductivity and even heat distribution.
Meanwhile, the inner surface is made from durable 18/10 stainless steel metal. This gives the cookware ultra-durability while retaining the food's pure flavor and aroma. The set comes with 10-pieces of varying pots and pans. Its tri-ply construction makes it perfect for searing meats and other types of dishes.
Pros
Tri-ply premium metal construction
Elegant hammered design finish
Flared rims for dripless pouring
Full-cast stainless steel riveted handles
Oven-safe up to 500°F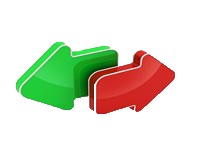 Cons
Copper surface requires thorough maintenance
CUISINART COPPER COLLECTION 8-PIECE COOKWARE SET
The copper collection of CuisinArt offers cookware made with bonded layers of copper, aluminum, and stainless steel metals. The exterior copper provides precise temperature control. Meanwhile, the aluminum core delivers optimum thermal distribution throughout the pans and pots.
On top of it all, the stainless steel interior provides the cookware with a durable surface for cooking any type of food. The copper collection also features CuisinArt's Heat Surround technology.
This enables the pans and pots to quickly heat up and evenly distribute the heat from the bottom up all along the sides.
With efficient use of heat, this can save you a good deal of time and effort when cooking.
Pros
Made with professional-grade tri-ply construction
Features Heat Surround technology
With cool-grip stainless steel riveted handles
Oven broiler and freezer-safe
Lifetime warranty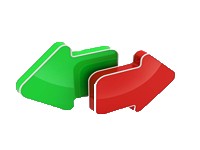 Cons
Not safe to use in dishwasher and induction stovetops
Buying Guide To Pick The Best Pots And Pans For Gas Stove
What makes hard anodized cookware better, if not the best, among the rest? Well, here are some of its strongest qualities that definitely outshine other types of cookware.
Material & Construction
As discussed earlier, metals such as stainless steel, aluminum, and copper, are the most widely used and recommended types of materials for gas stoves.
Nevertheless, they have their own sets of pros and cons. Hence, it is not unusual for manufacturers to mix these three metals to get the best traits of each.
These metals also often undergo treatments like cladding or anodization. These processes fortify the material to further enhance strength and efficiency.
Take note as well, the greater the number of plies, the more likely it is to provide durability and superior performance. When buying cookware, make sure it is at least triply, or, better yet 5-ply, consisting of either the said metals.
Design Features
One of the common features you will find in cookware is the addition of a non-stick coating.
It is not essential, but if you find it more convenient, make sure it is free from toxins and other harmful chemicals.
It would also make your life a lot easier if your cookware has functional features. Examples of these are measuring marks, drip-free rims, and an easy-clean surface. A dishwasher-safe feature is also worth noting. After long hours of cooking, it might be too cumbersome already to hand wash each and every piece of cookware you used.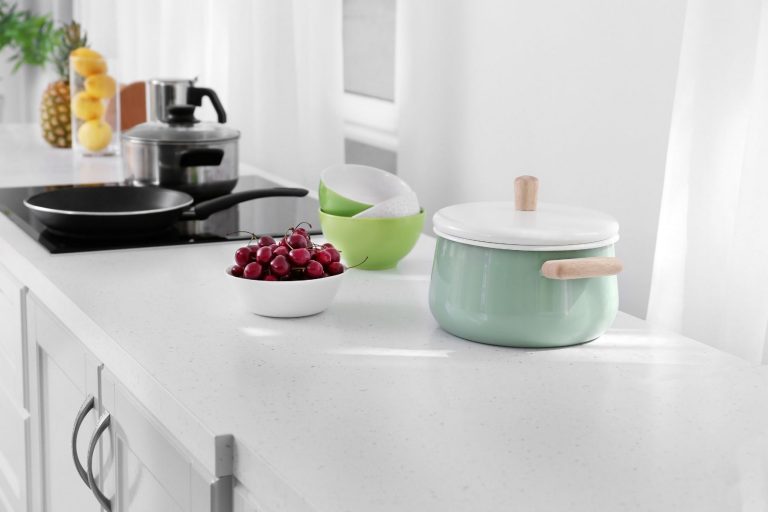 Lids & Handles
Well, we understand that not all cookware includes a matching lid. But if ever, you should consider those made with either stainless steel or tempered glass. Make sure they create a tight seal along the rim to ensure optimum temperature control and retain the best flavor and aroma of the food.
Handles are very important in cookware. They allow you the literally handle and transport the pots and pans. Thus, make sure the handles are of a good size and length. They must be easy for your hands to grab, encourage good grip, and remains cool to touch.
Size
The sizing of pots and pans is very essential when it comes to choosing the best cookware. Since the gas stove uses direct heat, the diameter of your cookware must be almost the same size as the flame itself. This allows you to maximize the ability of the equipment to absorb and distribute heat evenly.
The size of your pans and pots for gas stoves should also depend on how large the batch of food you intend to cook it with. If you wish to cook for 1 to 2 persons, then small-sized cookware should suffice. However, if you are to serve a bigger crowd, then it is best to buy cookware with larger capacities.
Versatility
Aside from its compatibility with a gas stove, it would also be a great advantage if you can use it as well in electric, ceramic, glass, and induction cooktops. Much better, if it is oven and broiler safe too.
Our Top Pick Of Pots and Pans For Gas Stoves
Out of the 10 products we reviewed, the T-Fal Ultimate Hard-Anodized Non-Stick cookware set is our best choice. At a fair price of $199, you will all get 17 pieces of high-quality pans and pots for gas stove.
The set already contains all the essentials you would likely need in cooking almost any kind of dish.
The cookware is also built for convenience. Not only does it feature titanium-reinforced non-toxic non-stick coating. But, it also has a Thermo Spot indicator too. It is dishwasher-safe so you can well relax your tired hands after cooking.
With its lifetime limited warranty, be confident that your cookware will get the support its needs even after long years of use.