Last Updated on August 3, 2023 by Share My Kitchen
You probably heard about instant pots or multi-cookers. They are both electric pressure cookers and work based on 1 simple principle:
Seal the pot REAL TIGHT, and let the food cook under steam pressure.
That's it. 
That's ALL an electric cooker does. 
However, our team collected, tried, and tested 5 completely different models for you. We covered safety features, recipe compatibility, and size guidelines.
At Share My Kitchen, we've been devoted and passionate about kitchen appliances, and electric pressure cookers are one of the wonderful tools in the kitchen.
Wonder which model is the right for your kitchen? Here we list out the 5 best electric pressure cookers for you and solve your endless misery of choosing the RIGHT one.
Best Electric Pressure Cooker Reviews For 2023 ?
Instant Pot Duo Plus 9-in-1 Electric Pressure Cooker: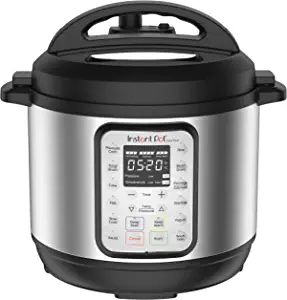 Starting from only $120 on Amazon, this product is a forever life and meal-saver for you. It's perfect for large families or hard-working and busy professionals who love meal prep!
Cook any meal, any time with just ONE TOUCH.
The Instant Pot Duo Plus 9-in-1 is the BEST product on our list with 13 CUSTOMIZABLE smart programs and STRESS-FREE VENTING that releases steam easier than ever. It automatically resets when the lid is closed which makes it safe and efficient.
It's SUPER VERSATILE. You can steam, sauté, slow cook, pressure cook, or even make creamy homemade yogurt. – You never have to worry about buying another pan or pot ever again.
Plus, the Instant Pot Duo Plus 9-in-1 lets you sit back and never worry about undercooked or burned food It comes with a full cooking progress bar and a stainless-steel inner cooking pot with a tri-ply bottom. All that, to provide even cooking and an anti-spin design that secures the pot for perfect sautéing.
Wonder what recipes you should start with?
This instant pot includes a FREE APP (iOS and Android) to bomb you with simple and delicious instant pot recipes.
See? No more boring food, no more repetitive meals.
Pros
13 Customizable Smart Programs
Versatile cooking: steam, sauté, slow cook, pressure cook, homemade yogurt
Includes FREE Recipe Application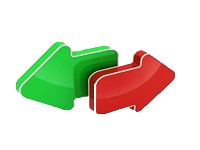 Cons
Confusing interface with over 4 buttons
Size may be too large for a small apartment kitchen
Presto 02141 6-Quart Electric Pressure Cooker, Black, Silver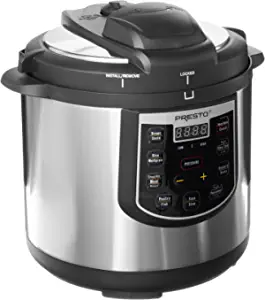 The 6-quart model is a great conventional pressure cooker. We recommend this model for small families. The price starts from only $70 on Amazon, so if you want quick and easy meals, the Presto 02141 6-Quart Electric Pressure Cooker is your choice.
If you're just looking for a simple pressure cooker and don't want to spend more than $100 the PRESTO 02141 Model is for you. It gets the majority of the job done just as the Instant Pot Duo Plus 9-in-1!
This is our best beginner-friendly electric cooker. The front display is very intuitive and easy to operate, plus you got all the core features you should look for:  sauté, slow and pressure-cooking.
Simple, right?
The Presto model is so SIMPLE and EASY to use that it's currently Amazon's Choice product. Over 1,500 customers have been happy with this quick pressure cooker, and so can you.
Still versatile and cooks your food fast and conveniently. All you got to do is just set it and forget about it.
Pros
Under $100 Best cost/value purchase
Conventional pressure cooker with modern design
Cook meat, fish, chicken, vegetables, beans, rice, grains, even desserts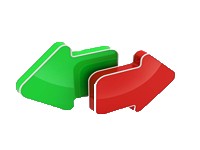 Cons
Size isn't recommended for small apartment kitchens
Doesn't have a stainless pot option
Ninja FD401 Foodi 12-in-1 Deluxe XL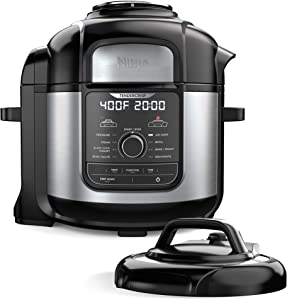 If you ever wondered about getting an air fryer vs an instant pot, Ninja FD401 is your best option. The model is a fantastic cooker for large families to enjoy with its extra-large capacity 8-quart ceramic-coated pot that is NONSTICK, PTFE PFOA free, and easy to hand-wash. So, don't you ever worry about clean-ups again!
The pressure cooker with a CRUNCHY twist. Imagine biting crispy pork that melts in your mouth.
How can you make this crunchy and tender meal right in your home with 0 EFFORT?
The Ninja FD401 Foodi 12-in-1 Deluxe is made for foodies who hate cooking. The latest TENDERCRISP technology quickly cooks your food, then gives them a crispy, golden air-fryer finish.
It also comes with 12 CUSTOMIZABLE Programs, so you can surely forget about all your pots and pans at home.
You can try out other models, but those won't have the perfect balance of an air-fryer and instant pot.
Unlike our first model, the Ninja FD401 comes at a higher price range, and we understand that not everyone's looking for an air-fryer function in a pressure cooker…
BUT, HEY! It's still a pot & air fryer – baby!
The price starts from $220 on Amazon, but you know what?
Let's LOCK and FRY!
Pros
Special air-fryer feature included for more versatility
Comes with 2 cookbooks
Cleaning is easy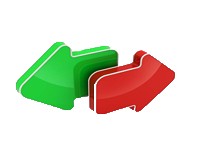 Cons
High price-point
The size is NOT recommended for small apartment kitchens
Overwhelming presence at first
Breville BPR700BSS Fast Slow Pro Cooker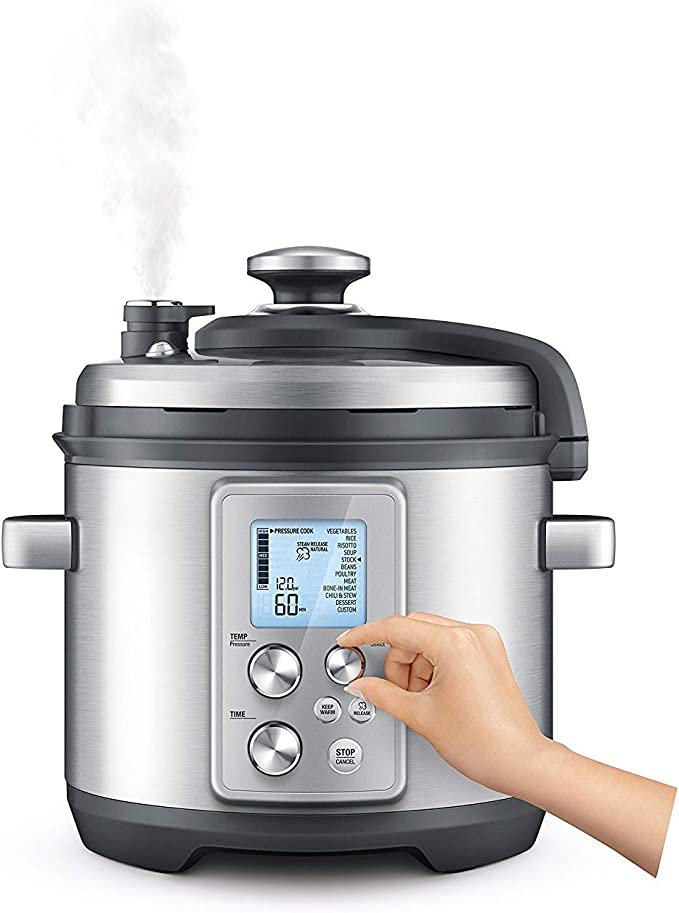 Starting from about $240 on Amazon, the BPR700BSS Fast Slow Pro belongs to more advanced buying needs and functions.
Let's say you are working from 9-5 and want to come home for a delicious and hot homemade meal. – Then, a PRO slow cooker is your best option here.
Breville's Fast Slow Pro Cooker is the BEST  slow electric cooker on the market today. Why?
It's just a no-brainer that Breville's interface is just SO intuitive. It's advanced and simple. Can you see that it only has 3 buttons, and the rest is just controlled on one larger screen?
The Breville BPR700BSS Fast Slow Pro includes 11 customizable settings to match your favorite recipes and taste!
Unlike other pressure cookers, the Breville Fast Slow Pro has a color-changing LCD. It tells you when the cooker is cooking or releasing. Combine this with its automatic pressure release system, and you've got a pressure cooker that TELLS you what it's doing.
Pros
Great for advanced cookers
Fewer buttons on the interface – simple to control
Perfect slow-cooker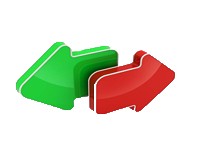 Dezin Electric Hot Pot Upgraded, Non-Stick Sauté Pan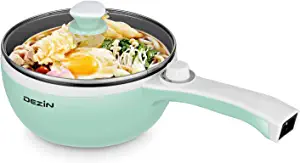 Are you looking for an old-school, nostalgic pressure cooker?
The Dezin Electric Hot Pot Non-Stick Sauté Pan is classy like your grandma's pressure cooker but a lot cooler. 
It's the most portable and affordable electric pressure cooker on our list.
It performs the regular cooking function of simple electric cookers plus it's great for sautéing too. Plus, the package includes a silicone turner spatula and an egg rack for you as gifts!
You can stop worrying about health issues here too.
Health-conscious cooks prefer this material because they can use a lot less oil than they would with uncoated cookware. This is safer, toxin-free (even in high settings), and environmentally friendly.
You should definitely get this if you live alone or with another person. It's a super easy-to-clean electric pressure cooker. –  It fits nicely in small places!
Price starts at around $40 on Amazon.
Pros
Great for small kitchens
Easily portable
Super affordable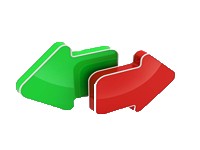 Cons
Not effective for a family of 4's
Why You Should Buy An Electric Pressure Cooker
It's insane how much TIME and ENERGY a $70-$200-purchase can save you!
Not just your mental energy is what I'm talking about here, but also your electricity bill. These modern electric pressure cookers are now designed to be on energy-saving mode, and they are super durable!
Here's to a perfect, long-lasting cooking relationship!
Electric cookers are so time-efficient that most recipes take less than 15 minutes to prepare and about 20-40 minutes to cook. The cooking time only depends on YOU because YOU have the freedom to pick if you want your food to be done in 20 minutes OR 4 hours.
These electric pressure cookers are known for being very easily customizable and programmable for YOUR cooking style and needs. All you need to do is to press 2-3 buttons, and you'll get the PERFECT meal without doing barely anything.
No more prepping, no more endless stirring and waiting. – You can finally sit back and enjoy other activities around the house, while your meal is magically done.
Is Using An Electric Cooker Unhealthy, Though?
Myths and speculations suggest that using electric cookers can be harmful to your health, cause cancer, and kill the nutritional benefits of foods.
And let's be honest…
Owning a metal box that solves 90% of your kitchen hassle just sounds WAY TOO GOOD to be true. Right?
What does science say?
Well, it's still not conclusive.
However, studies from the 1940s, suggest that there was no evidence that pressure cooking had a different effect than cooking with a saucepan when it comes to retaining Vitamin C in vegetables.
Other sources also say that pressure cooking helps beans destroy lectins – an anti-nutrient component harmful to our bodies.
According to a registered dietitian, Beth Czerwony, MS, RD, CSOWM, LD., pressure cooking is healthy as long as the ingredients you put in are healthy.
We don't see any significant harmful effects in pressure cookers, and it's safe to say that these top 5 products have all the necessary safety functions. So you can make your delicious food comfortably and safely.
How To Buy The Best Pressure Cooker
Choosing the Best Electric Pressure Cooker should really depend on your own circumstances and lifestyle! Here are some crucial factors that can help you make the BEST decision for your kitchen.
Interface
Not everyone is up for a fancy interface with dozens of buttons and functions.
Sometimes less is more, so choosing easy interface products like the Dezin Electric Hot Pot or Breville BPR700BSS Fast Slow Pro can be right for you.
If you really want to get the best out of your cooking experience with 10-13 customizable cooking functions, do choose products like the Instant Pot Duo Plus 9-in-1 Electric Pressure Cooker.
Stovetop or Freestanding Pressure cooker
Depending on the size of your kitchen, having a freestanding pressure cooker can take up quite some space. Do consider the size of your kitchen too, before getting your electric pressure cooker.
Mini instant pots or stovetops are great for singles and college students, however, they can only cook so much food. In the next paragraph, we give you a short size guideline to choose your pressure cooker.
Safety Lock
Pressure cookers use HIGH STEAM PRESSURE. You certainly do NOT want to injure yourself in the process of opening, closing, or just using your cookers.
So, there are products that have up to 10 safety features to help you prevent kitchen injuries.
Mini instant pots or stovetops are great for singles and college students, however, they can only cook so much food. In the next paragraph, we give you a short size guideline to choose your pressure cooker.
Quick-Release Valve
High steam pressure can be dangerous, so make sure your pressure cooker's lid has a quick-release valve so the vapor can leave the pot.
Extra Equipment
If you are one of those cooks who love to experiment and alter recipes, perhaps, you should look into extra types of equipment that come with the electric cooker, such as steam racks, spatulas, covers, etc.
What's The Best Size For Electric Pressure Cookers
If you are worried about finding the BEST  Size of the electric cooker for yourself or your family, then make sure you save this short section.
To put it simply,
4-Quarts Electric pressure cookers, also known as mini instant pots, are best if you are living alone or for busy couples.
6-8 Quarts is the normal size if you cook for your family (about 4 people) and you want to speed up cooking in the kitchen.
12-Quarts are perfect for large families, it comes super time-efficient and cost-effective! It can come in very handy on big family occasions too, such as Christmas or Thanksgiving. These electric pots will surely keep those mashed potatoes warm.
Final Verdict On The Best Electric Pressure Cookers
It's time to finally invest in an electric pressure cooker. A modern and top-rated electric cooker is by far the best kitchen investment for busy cooks, moms, college students, or ANYONE.
We want you to choose the best ones based on your specific needs and cooking style. Overall, we recommend the Instant Pot Duo Plus 9-in-1 electric pressure cooker. Regardless of whether you are looking for simple or advanced cooking, the Instant Pot Duo takes care of ALL. We hope you also enjoy the free recipe application that comes with that too.
What are your thoughts? Let us know in the comments!