Last Updated on August 3, 2023 by Share My Kitchen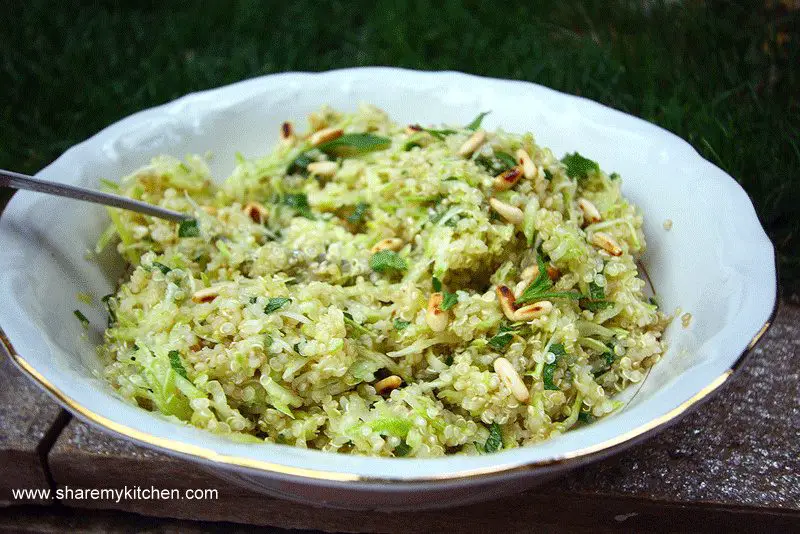 Quinoa & courgettess pilaf is a one bowl meal, ready in just 10-15 minutes, and one with no long preparations so it's especially suitable in the hot summer days. A bowl of this pilaf for lunch will not only save you time on cooking and making the dishes, but will leave you happy and light enough for the beach.
Quinoa pilaf is one of the meals I cook often recently but actually don't know in which category it should be posted. It could be a salad as we intended it to be, with fresh vegetables in it or it could be fresh and lemony, packed with lots of goodness side dish for roasted lamb, pork or fish, or a perfectly summer light lunch on its own, good even when cold.
The recipe is incredibly easy and can be a good and healthy base for your inspired culinary creativity. Some tossed nuts, fresh herbs (as some dill, may be, or fresh lovage), and other crispy vegetables of your taste can only enrich the flavors.
Recipe adapted from Family Spice.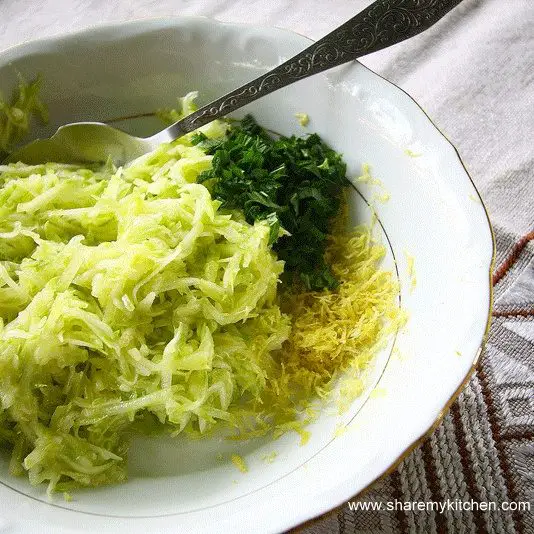 Serves: 4 as side dish, 2-3 as a dish on its own
Preparation time: 15 – 20 minutes
Ingredients: 2/3 cup quinoa, uncooked 2 small courgettes (zucchinis), or 1 medium 1 lemon, zest and juice Handful fresh flat leafed parsley Handful fresh mint Pinch of salt 2 tbsp olive oil
Handful pine nuts
Method:
Bring to boil 1 1/3 cups water (an amount double the volume of the quinoa), add the rinsed quinoa and return to boil. When boiling, cover the saucepan and reduce the heat to medium low. Simmer for 10-12 minutes, until the quinoa is cooked and the water is evaporated.
Meantime chop the parsley and mint and grate on medium the zucchini. Prepare lemon zest and juice. Mix them in a big bowl, adding the olive oil to prevent the rapid oxidation, but do not add the salt yet.
When quinoa is ready and steamy, combine it with the prepared vegetable mix and cover with foil. The steam from the hot quinoa will soften a bit the zucchini without cooking them. When the pilaf cools to room temperature, add salt and slightly toasted pine nuts and serve.