Last Updated on August 16, 2023 by Share My Kitchen
Brazilian cuisine is a rich mix of European, African, and native influences. It varies widely by region and reflects the country's diverse immigrant and indigenous populations.
Brazilian cuisine is the result of plenty of fusions over time of traditions, food, and ingredients. Climate and geography are the main influences on how the cuisine evolves.
Chef Guto Souza is the current Executive Chef & Partner of Boteco – Restaurante Brasileiro, a newly opened restaurant that specializes in authentic Brazilian cuisine in Bangalore, India. He says, "Brazilian cuisine is an exuberant mix of native, European and African influences and varies greatly by region, reflecting the country's mix of indigenous and immigrant populations. The most distinctive regional cuisines are from the states of Minas Gerais and Bahia. While Minas Gerais cuisine has a strong Portuguese influence, with pork being the preferred meat; Bahian cuisine has more African delicacies. The Brazilian barbecue churrasco originated in the south of Brazil, with beef being the preferred meat, and strong culinary influences from South American countries such as Uruguay and Argentina. With over 7,000 kms of seacoast skirting the Atlantic Ocean, there is an incredible variety of seafood in their cuisine. While beans and cassava are some common ingredients and accompaniments, freshness of produce is given tremendous importance."
Let's take a look at some of the most popular dishes in the cuisine.
1. Pão de Queijo
These Brazilian cheese breads are pronounced pown-deh-kay-zho. They are a Brazilian snack made from tapioca flour, which has been fermented after grinding and cheese. They are the perfect complement to your coffee, cocktail, or beer; serve them plain or with marinara.
2. Feijoada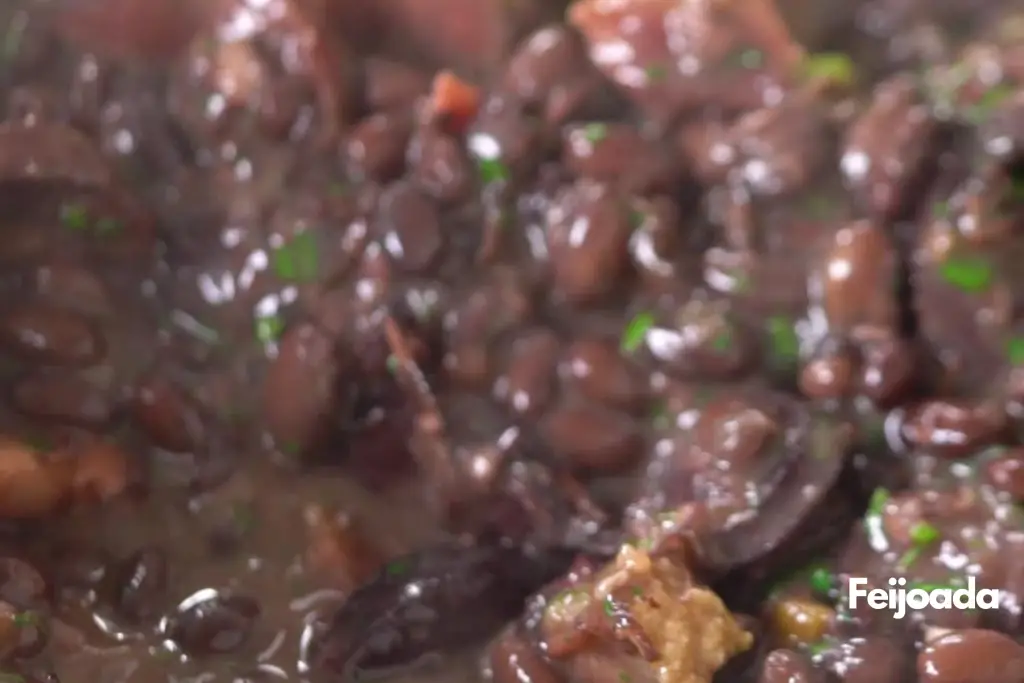 You pronounced this as fey-zhoo-ah-dah. It was the main meal that slaves ate to survive their days. Ironically, it became Brazil's national dish. It is often prepared and served on Saturday lunch, and then paired with sauteed collard, greens, pork rinds, orange slices, and rice.
3. Coxinha
Coxinha, pronounced co-sheen-ya, is a well-known Brazilian fritter. It consists of shredded chicken meat covered in dough, then molded into shape, and finally fried. It is definitely delicious and the most popular. This one is shaped like a teardrop and can be served at parties, celebrations, and other events.
Did you know that Brazil is the third largest beer market in the world? Their Cerveja, pronounced cerve-ja, is extremely cold. Brazilians can think of many ways to open beer bottles, with the first thousand not even requiring a bottle-opener!
4. Moqueca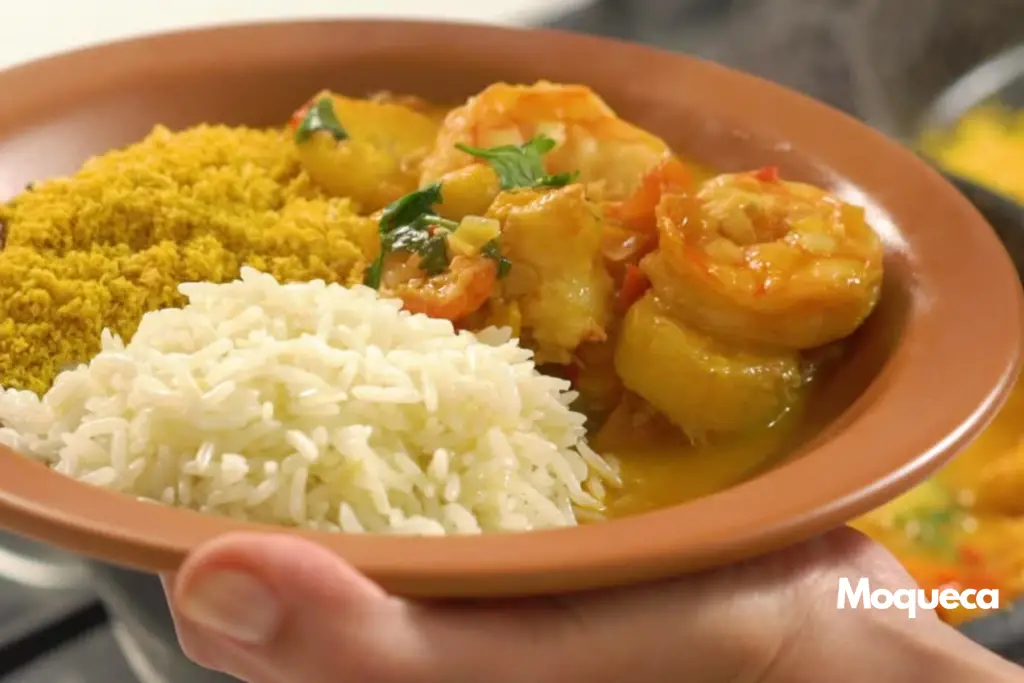 This fish stew is an all time favorite that includes white fish, onions, garlic, bell peppers, tomatoes, cilantro, and coconut milk. It is a quick and simple dish that's traditionally served with rice.
5. Cachaça
You pronounce this as kah-shah-sah. It is a distilled spirit made from fermented sugarcane juice, which is Brazil's national liquor. The artisanal cachacas have a high alcohol concentration, at an average of 45%. So, they are rich, full-bodied spirits. Cachaca, which is similar to rum, was first produced in the 1500s.
6. Caipirinha
This Brazilian cocktail is pronounced ky-pee-ree-nyah. It contains fresh lime juice, sugar, and cachaca. Caipirinhas, a low-ball cocktail, can also be drunk with meals. According to history, it was invented in Brazil by farmers in the 19th Century.
7. Cassava
Cassava is also important! Tapioca, which is the main contribution of Brazilian indigenous people to national cuisine, is one of the most versatile ingredients. You can fry, boil, and even use it as a base for fish stews, cakes, etc. There are many options! Ask your server to add farofa or cassava chips!
Did you know that Brazilians don't like spicy food? Most Brazilians are not used to spicy food.