Last Updated on November 2, 2022 by Share My Kitchen
You are probably here reading this 'coz you are curious too about this liquid water enhancer called MiO and what are the best MiO flavors there are. Well, you've come to the right page. Because here in ShareMyKitchen, we will tell you the deets and tips you need to know about MiO which makes drinking water a party (literally).
Plus, of course, we will not miss out on ranking the best flavors MiO offers. We tried and tested every flavor, so we can recommend only the best varieties for you to try on. So, sit back, relax, and enjoy reading this article 'til the end.
5 Best MiO Flavors Reviewed
MiO Lemonade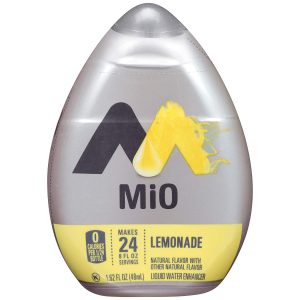 Nothing can be more classic than a lemonade-flavored beverage. One squeeze is enough to turn your plain boring water into an invigorating elixir. This variant is utterly guilt-free as it contains 0% calories.
Unlike powered lemonade juices, MiO Lemonade has the right balance of tartness and sweetness. We love how refreshing the taste really is. It is the perfect go-to flavor when you want a simple yet clean taste on your palate.
Pros
Sugar – Free
Keto – Friendly
Refrigeration is not necessary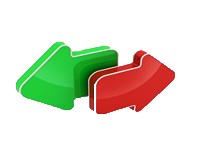 Cons
No nutritional value
Contains artificial sweeteners
Contains less than 2% natural flavor
MiO Fruit Punch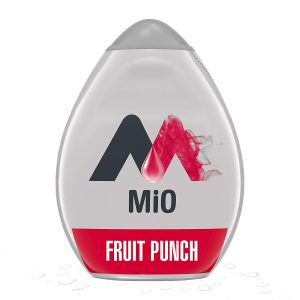 If you want a more exciting flavor, then try the MiO fruit punch. Same with the lemonade, this variety also belongs to their original line. Although, we find this flavor a tad bit sweeter compared to others in the same range.
Nevertheless, we love this, hands down, when added to sparkling water. It gives the drink more zing. Your guests will never know their beverage is concocted with just a few drops of MiO fruit punch.
Pros
Zero calories
Recyclable plastic packaging
Versatile application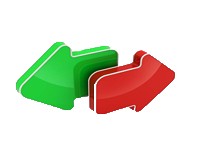 Cons
Natural flavor not specified
Contains sucralose and Ace K as sweetener
Contains Red 40 food dye
MiO Vitamins Orange Tangerine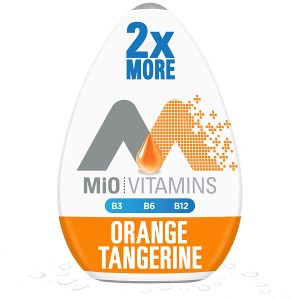 The MiO Vitamins line is a clever combination of hydration plus nutrition. This refreshing drink mix is added with vitamins B3, B6, and B12 to provide additional support to health and the immune system. Just what everybody needs during this crazy time of the pandemic.
Like lemonade, the orange tangerine is a staple flavor everybody in any age group would love. We like to serve this drink with tons of ice cubes. It is a perfect alternative for those sugar-rich artificial OJs. My kids love them for breakfast, so I am one happy mama here.
Pros
Contains B vitamins
No chemical after-taste
Compact size and packaging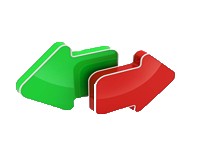 Cons
Flavor can be too sweet
You may need to add more to achieve rich citrus flavor
Price is steep
MiO Energy Black Cherry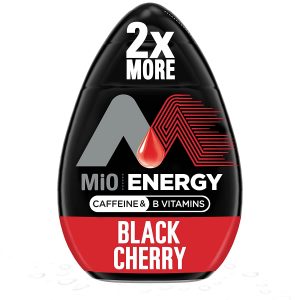 The MiO Energy line is the perfect "pick-me-up" drink. This variant essentially contains 60 milligrams of caffeine per serving. On top of that, it also has B vitamins, taurine, guarana, and ginseng extracts to help combat fatigue and boost energy.
My sweet tooth loves the candy-like taste of the black cherry. It has the boldness to awaken your senses and keep you going throughout the day. We like to think of this drink mix as a fruity alternative to coffee but minus the calories.
Pros
Contains caffeine
Contains B vitamins
Perfect tea or coffee alternative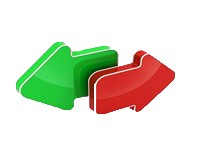 Cons
Expensive
Not ideal for drinking before sleep
Must be consumed within 30 days once the bottle is opened
MiO Sport Berry Blast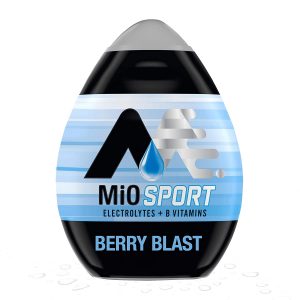 The MiO Sport variant is the perfect choice for active lifestyle. More than just hydration and the addition of B vitamins, this line also contains electrolytes. Electrolytes are necessary to prevent dehydration and enhance exercise performance.
Among the line, we love the berry blast the most. Its rich, fruity flavor is very refreshing and energizing. Just what most of us need to feel motivated to hold on to that planks or run the extra mile. The MiO Sports is your perfect dupe for traditional energy drinks.
Pros
Contains vitamins B3, B6, and B12
Contains electrolytes
Great value for money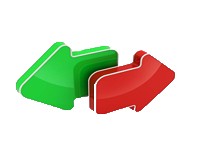 Cons
Higher salt content
Not likely ideal for people with high blood pressure conditions
It would have been better if added with minerals like calcium and magnesium
When to add the best MiO flavors to your drinks? 
There is no golden rule on when to add MiO to your drinks. It all boils down to individual preferences and needs. You might want to mix up your MiO for a straightforward reason, like making the drink more palatable to entice you to increase your fluid intake.
You can also base your usage according to the intended benefits of the product. For instance, you might want to add MiO Sport to your water before heading out for a run or to the gym. Alternatively, you might also want to spruce up a MiO Energy drink if you want something to keep you awake and alert during a hectic day.
Is MiO better for you than soda? 
YES! MiO is better than soda for two reasons: MiO has 0% sugar and 0% calories. MiO instead uses artificial sweeteners like acesulfame potassium and sucralose. Both are calorie-free and are up to 600 times sweeter than natural sugar.
Meanwhile, regular soda can contain about 40 grams of sugar and 100 calories per 12-fl oz serving. It is also high in fructose corn syrup, which is linked to obesity and type 2 diabetes.
Does MiO flavoring raise blood sugar? 
High-intensity sweeteners like acesulfame potassium and sucralose are not broken down and absorbed in the digestive system. As a result, it gives you fewer to no calories, and it is less likely to increase your blood sugar levels. Nevertheless, it is still best to consult your physician or dietician before consuming MiO if you have glucose-related issues.
Final Thoughts on the best Mio flavors
The MiO liquid enhancer is an excellent solution for increasing your water intake. With tons of flavors to choose from, drinking water can never ever be plain boring. Those five flavors are among the best Mio flavors and the brand's best sellers. They sure did please us the most, and we hope it's a double thumbs up for you too!